There was a time when people of all classes and walks of life were regularly informed, entertained, and influenced by painted images. The names of living artists were as well known as those of presidents and movie stars. It wasn't unusual for these celebrated artists to be paid more than baseball players and to live in grand mansions. In time of war they were considered a vital national resource. Talented artists were in great demand, and enrolling in art school could be as sound a decision as going to law school.

The place was the United States, and the time was only a century ago. From the 1880s through the 1930s the illustrators of American magazines and books, in tandem with art directors and publishers, put as distinct a stamp on the visual life and imagination of a great nation as any group of artists and patrons ever had. During this "Golden Age of American Illustration" reproductions of paintings and drawings commissioned for books and magazines comprised the first visual mass medium. The product of the artist's studio had never been so culturally relevant. Artists working as illustrators exercised unprecedented influence over how people dressed, styled their hair, and furnished their homes. Artists shaped how the average man and woman saw the world around them as well as how they viewed themselves.

The illustrators active during this period were typically men and women of genuine ability and occasional genius. The line separating fine art from illustration was not drawn as sharply then. Many of these illustrators had received instruction at the nation's best art schools alongside the leading fine artists of their day, and though most of their artwork was commissioned to accompany and interpret specific texts, they did not discount the importance of their work. In fact, as can readily be seen in the current exhibition, they first executed many of their illustrations as large, vigorous paintings that were technically—and even stylistically—comparable to the "serious" paintings of the period.

Although commercial illustrators gave up a measure of artistic freedom, they nevertheless gained something no artists had ever enjoyed previously: mass exposure. A handsome color reproduction of an illustrator's work could be seen by over a million people in a few days' time—more than might view a given museum-bound masterpiece in a decade. Maxfield Parrish's "Daybreak" was the most popular art print of the 20th century and one copy existed for every four American homes. During World War I, when the population of the U.S. was only 100 million, the U.S. government distributed four million copies of James Montgomery Flagg's iconic "I Want You" recruiting poster.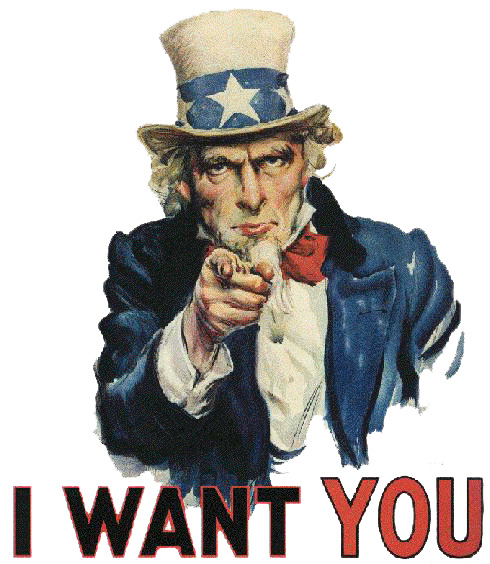 These illustrators created popular standards for male and female beauty much as fashion advertising does today. [1] J. C. Leyendecker is best remembered for his "Arrow Collar man," a stolid but polished embodiment of male self-satisfaction. Charles Dana Gibson's name was immortalized thanks to his drawings of the "Gibson Girl", a type of patrician beauty whose "suffer no fools" attitude and self-confident bearing became the paradigm of smart young American womanhood. In some ways the golden age of illustration represented painting's greatest triumph: the full realization of the power of the brush to move, astound, delight, and even to persuade. In other ways, however, it reflected the nadir of the art of painting. The democratization of art created a demand for increasingly vulgar, trite, and sentimental pictures. Irrespective of the aesthetic merits of these mass-produced images, there had never been a greater public appreciation of visual imagery.
Despite—or perhaps because of—its great popularity, illustration art had few critical proponents during its heyday and fewer still after its decline. By 1970 illustration's former prominence had been all but erased from our cultural memory. A popular college-level survey text published that year was dedicated to "the thousands of forgotten artists, artisans, and craftsmen who have helped shape the face of America," yet not a single professional illustrator was mentioned in the exhaustive index. [2] Given the fact that American illustration was one of the first visual mass media and that American cultural history since Reconstruction is primarily the story of mass media, it is bewildering that a survey text—one that devoted hundreds of pages to American architecture, furniture, and even industrial design—scarcely acknowledged that illustration had ever existed in America, let alone that it was the dominant form of American visual expression for more than a generation. Since the 1970s public interest in vintage illustration has increased, and though the art form is still critically under-apreciated, its existence is generally acknowledged.
---
[

1] The illustrator's role as arbiter of beauty and style was so accepted that the first several Miss America contests were judged only by magazine illustrators. The first annual contest, held in 1921, was judged solely by Howard Chandler Christy. The second was judged by a group of illustrators, including Norman Rockwell, Christy and Coles Phillips.
[2] Daniel Mendelowitz, A History of American Art, (Holt, Rinehart, and Winston, 1970). The fact that Winslow Homer was once an illustrator is mentioned, and editorial cartoonist Thomas Nast is cited, though primarily for his political influence rather than for any aesthetic accomplishment. Aside from these two comments, illustration in America is covered with the statement that "few of those who made a lifetime career of illustrating books, magazines, and newspapers were sufficiently forceful to achieve genuine distinction."